I just got back from the annual Chairman's trip, this year it was in Cabo San Lucas, Mexico. It was great to be in one place with the other Chairman's Club members to talk about what what got us there in the first place. Most of the people who were on this trip I haven't met before so I really made a point to try and talk to everyone and I made some great connections.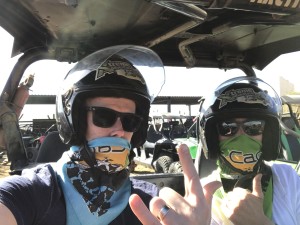 Desert Dune Buggy day trip with John Lawler
The highlight of the trip was definitely going whale watching! We were able to see Humpback Whales breaching on this tour. It was incredible! Happy to cross that off my bucket-list.